You Are Here »
Home » News» Some rising gospel artistes who came strongly into the limelight in 2018
2018 has been a very productive year for some gospel artistes, though every year comes with its own challenges as far as being a gospel artiste is concerned, especially if you are yet to be discovered, some have really worked hard to make the most of the opportunities in 2018, hence coming into the limelight.
Although these artistes are known to be very active in one way or the other in the gospel music circle, they were not before 2018 a household name in the music industry in that sense or have produced any hit song before 2018.
Some of these rising gospel artistes have been very vibrant with worship events and were billed for several events last year whiles some have released hit songs that were very much celebrated. This tangible performance can also be linked to the inspirations drawn from top Gospel acts we know in this country such as Joe Mettle, Diana Antwi Hamilton, MOG etc who continue to pave the way.
This is editorially based, and we want to consider few of these young and rising gospel artistes who have officially come to stay in the gospel industry by virtue of their contribution to the gospel industry and performance in last year.
Kindly feel free to leave your comment.
01. EFE GRACE
Many gospel music enthusiasts have wondered in amazement how Efe Grace, daughter of the Rev Mensah Bonsu quickly rose to make such a great impact in 2018. The beautiful, anointed and the calm spirited Efe has been a blessing to patrons at many worship events she ministered at last year and to top it all, she released her debut single 'Yehowah Ne M'abankese', a beautiful rendition of a song originally composed and sung by her Father.
02. LUIGI MACLEAN
Luigi Maclean – his unique and soulful voice tone, great personality as well as his passion endears him to many. Luigi has gradually especially in 2018 become a household name in the gospel circle as one of the gifted and sensational vocalists after his feature on Bo noo ni with his boss Joe Mettle in 2017. Although Luigi released his debut single few weeks to the end of the year, the song has been an anthem on the airways for many weeks. Luigi was also a regular feature on worship events and also worked with other artistes. Very popular of these are his beautiful rendition of 'Made a Way' with Joyful Way Inc which became much popular in 2018 and 'God is able' with Calvis Hammond
03. ENUONYAM
Enuonyam Akuffo has been very phenomenal in 2018 with the release of her debut single 'Changed'. She has taken the country by surprise with this new single and with her unique and powerful vocal prowess which many longed to hear every time. Enuonyam is an integral part of  one of Ghana's vibrant contemporary Choir Overflow Inc. She had also thrilled thousand of patron to beautiful melodies of worship at many worship event she ministered at in 2018.
04 PHILIP ADZALE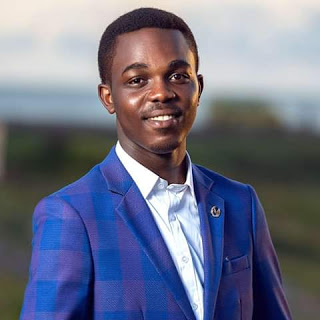 Young, and anointed worshipper, a prolific song writer and a prodigy of Pastor Isaiah Fosu Kwakye Jnr, with a beautiful vocal tone. Philip Adzale released his single 'Yahweh' in 2018 with a fairly great attention. But managed to to push his song into the circle of university students in and around Accra, making them to pay attention to his ministry which later made him become one of the sort after young minister for events meant for the youth.
05 JOJO ARHIN
Jojo Arhin as Popularly known is a celebrated Gospel Artiste in Kumasi who has been in the industry for almost 2 decades now has also made a great impact in 2018 with his powerful worship medleys and his energetic Praises which keeps everyone dancing and shouting to the glorification of God. As a Gospel artiste, Jojo Arhin has also collaborated with "one voice" a vibrant Gospel trio who impacted the gospel industry with their vocal power.